These art and craft ideas for gifts will come in handy even for those who craft as a hobby. Art and craft hobbies are a fantastic way to spend time with your family or self-care, but sometimes getting started can be overwhelming. Here is a list of art and craft ideas for gifting that will last a lifetime.
People love being creative. Arts and crafts are a massively popular industry, so chances are you know someone in your life who enjoys arts and crafts of all types, whether they are painting or sculpting, or etching. With any specific interest, that person might have (such as painting), there is the perfect.
What kinds of arts and crafts do you enjoy?
Check Out These Art and Craft Ideas, Supplies Are in Demand for Creators
DIY Jewelry – this is a great gift for the person who has everything.
Making jewelry is the perfect way to express your creativity while making a beautiful product that you can wear and enjoy. With all the beads, chains, clasps, earrings – there is something for everyone!
You will probably need a lot more than hot glue and pipe cleaners to make jewelry. For the basics, try these great DIY supplies:
A pack of multi-colored beads. They come in different shapes and sizes!
Solid colors are boring, I know but sometimes building blocks are good too. The novelty is all in how we use them together though!
Crafting wire. This is a must-have in jewelry making! Help the person you are gifting this to by getting one that can be shaped and bent into any design.
A good pair of pliers – these make it easier for shaping the wires and also for putting on clasps or earrings securely without worrying about them falling off before they even leave your hands! They are an essential tool when it comes to crafts, so don't forget to get some.
Coasters – give them something they can use every day that will be useful and too!
It's time to put a personal touch on your home decor and there's not a better way to do it than with some one-of-a-kind DIY coasters. Just gather up any old boxes, jars, or what have you together, and in about an hour you can have beautiful coasters made from anything your little heart desires! Give them as gifts for the holidays or save them just for yourself; either way, they will show off your unique style.
Some supplies can be
-fabric scraps
-cotton balls or cotton fabric strips (to stuff)
-felt for the bottom of coasters and to keep them from scratching surfaces.
Hot glue gun or sewing machine with thread and needle – these are great tools if you don't want to stitch by hand, but either way will work just fine!
Stuffed animals – get the kids involved in making a new friend, and have fun doing it together! You can usually find inexpensive materials at your local craft store as well as online. Look for fluffy yarn that comes in all colors of the rainbow; this is perfect because they come in many lengths so you'll likely be able to find what you need without having to buy an entire skein.
Candles – everyone loves candles but not everyone wants to spend tons of money on them, so these are perfect. A new way to add color, warmth, and ambiance to any room: a candle. Try making beautiful handmade candles with a soy wax candle kit, or you can always buy the supplies and make them from scratch.
Fabric – this is an art supply staple that never goes out of style. From fabric flowers to your own sewing projects, there are so many things that you can do with them!
Look for cotton fabrics in solid colors as well as prints if you're looking to create something more elaborate such as dresses or curtains.
You'll also want to look for knit fabric if making clothing is on their list; they come in tons of different textures like wool and acrylics which will allow you to give gifts that have a personality at a low cost because yarn tends to be inexpensive when compared against other types of material.
Journaling – an easy present to wrap up and put under the tree. Journals are a great way to capture your thoughts and memories. It's really satisfying to connect in this way with life while giving the present meaning. The end result is an exciting piece of work that will be treasured by generations to come.
There are so many journals making kits available on the market nowadays, but no matter what you choose, crafting anything from scratch always takes time and patience – it'll be worth it!
Painting – it is very therapeutic and if they choose, they can sell their creations
One good gift would be a quality set of paints and brushes. People often buy cheap brushes and paint for themselves, which can make it difficult for them to adequately create their paintings.
By getting them a good set of brushes that won't fray out or some paint that will retain the right color and consistency, you're helping them better take their vision and put it on the canvas.
Acrylics are a great choice for those who love to create abstract art. Working with acrylic paints will give you the freedom to experiment and explore your creativity without worrying about ruining expensive materials.
When working with acrylic paint, it's also important that you use solvent-type mediums like gesso or varnish in order to seal them so they can be used outside of their intended purpose (e.g., on wood).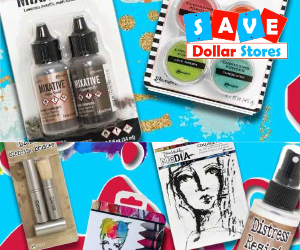 Woodworking – they make great gifts, and they can also sell their creations
If they have not already considered it, you could look into getting them a wood-burning kit. Wood burning is becoming more popular lately, and it allows them to draw on wood by burning their designs into it.
Carving tools are a great way to explore design and craftsmanship, but it can be difficult if you don't have the right materials. It is important that when using power carving tools, you make sure your project has at least two layers of sealant on top before proceeding with cutting or engraving.
The best way to protect your work is by using a sealant. There are a few different types of sealants, such as gesso or varnish in order to seal them so they can be used outside of their intended purpose (e.g., on wood).
Another type of material you may want to use when spray painting would be sandpaper; this will help with rough surfaces and give the paint something else to adhere to while it dries.
It also allows for more control over the area being painted, which some people prefer since there's less overspray that ends up getting on things surrounding what you're working on.
Wooden stamps are an excellent tool for those who want to create their own designs from scratch. These come in different shapes and sizes as well as levels of detail so there's something suitable for any level of artistry skill set.
They also last longer than acrylic paint because they're made out of wood rather than water-soluble paints."
What do you think of these art and craft ideas so far?
Clay Sculpting – This is another therapeutic option, things can also be made and sold as well. Whether it be something as small and simple as Play-Doh or something more advanced like proper sculpting clay, people can always have a good time making sculptures.
For the more advanced artist, they can make things like cups or vases to use around the house, or simply make great decorative designs. Of course, there's always the option of readymade kits.
These kits come with instructions, materials, and tools in one bundle and allow you to make something with ease. The downside is that you can't always be as creative as you'd like with these, but they are far easier, especially for younger people.
For the more advanced artist, they can make things like cups or vases to use around the house, or simply make great decorative designs. Of course, there's always the option of readymade kits. These kits come with instructions, materials, and tools in one bundle and allow you to easily create.
Sewing – Sewing can be both creative and practical.
You can also repair things like clothes or blankets if they have been torn. Again, it is one of those things that they can make money selling their designs.
Sewing often requires a good deal of materials, so new bundles are always needed. You might also look into getting someone a good machine, some high-quality needles or some accessories that make threading it a bit easier.
Knitting – Knitting is a great skill to have, and it can also be quite relaxing.
You don't need any special materials other than needles or knitting hooks and yarn in order to get started. You can even gift them some great patterns to try out. They can be found in places like Etsy.
Crafting Supplies for Kids – Of course, there will always be kids who love arts and crafts. They may not have many supplies, but with just a few things you could make their day by giving them new art and craft ideas and materials to work with.
Personalized gifts – make it personal with their favorite color, animal, or hobby. Any of the above can be personalized.
Whatever items you gift to the arts and crafts enthusiast be sure to gift quality items. The quality of things like pens, pencils, oil paints, and brushes will really matter.
Amazon has great prices on supplies and Michaels usually has great coupons to use.
What art and craft ideas did I miss?
Amazon, Walmart, Michaels, and Jo-Ann Fabrics carry everything from yarns and beads to paints, scrapbooking paper, glitter glue pens, chalkboard paint kits, stencils – even crochet hooks or knitting needles if that's more your style. Thanks for reading today and happy shopping!
Don't forget to print this free craft planner for them too!
By the way, in this post, you can show them how they can profit from their hobby in our Art and Craft Side Hustle post.